Just to put y'all in the picture I only discovered MTB-ing last May, when I bought my bike I couldn't believe that I'd ever need anything more than what I'd got...
After all £480 on a bike is a lot of money isn't it‽
Apparently not.
So far, and in 7 months and close to 600 off road miles it's needed:
New upgraded chain
New upgraded Cassette
New Free Hub
New upgraded deralier
New upgraded brake pads
Replacement cables
The guys in the shop, after consulting with Trek have come to the conclusion that the demands that I'm making of my bike and its components are outweighing it's abilites...
So with that in mind I'm waiting 'till May when my current Ride 2 Work scheme is paid then I'll be upgrading.
Anyway, now that I've been enjoying the thrills & spills of winter riding my (now evidently) cheap poor quality starter forks have developed a squeak, get stiff mid ride, seize and generally aren't working properly.
I've researched the topic and today I decided to strip em and see if I could give em a service.
This is the puddle of foul smelling gunk and state of the forks I was greeted with once I'd loosened the tubes: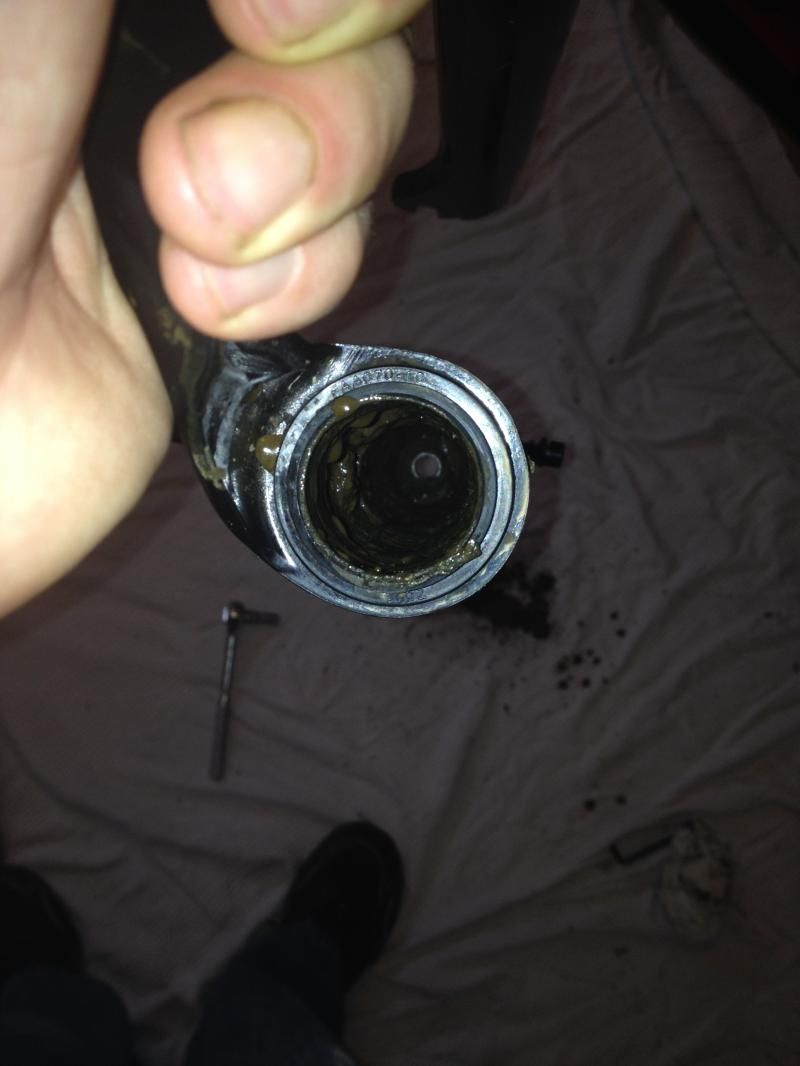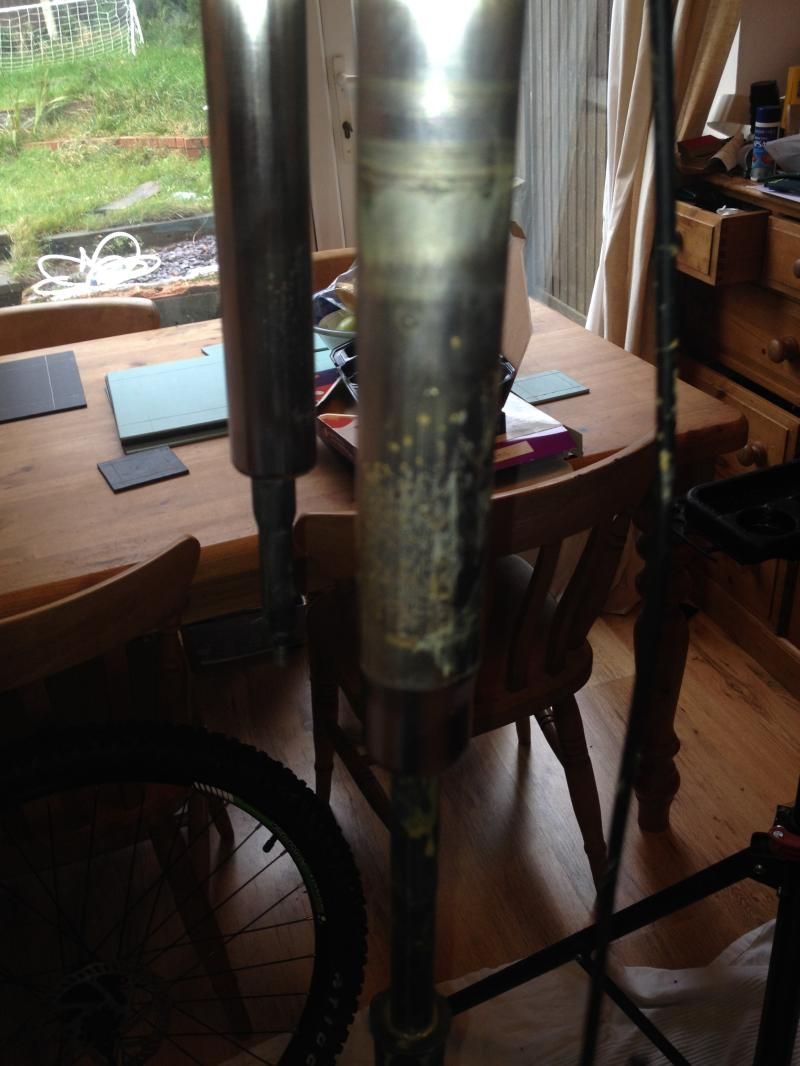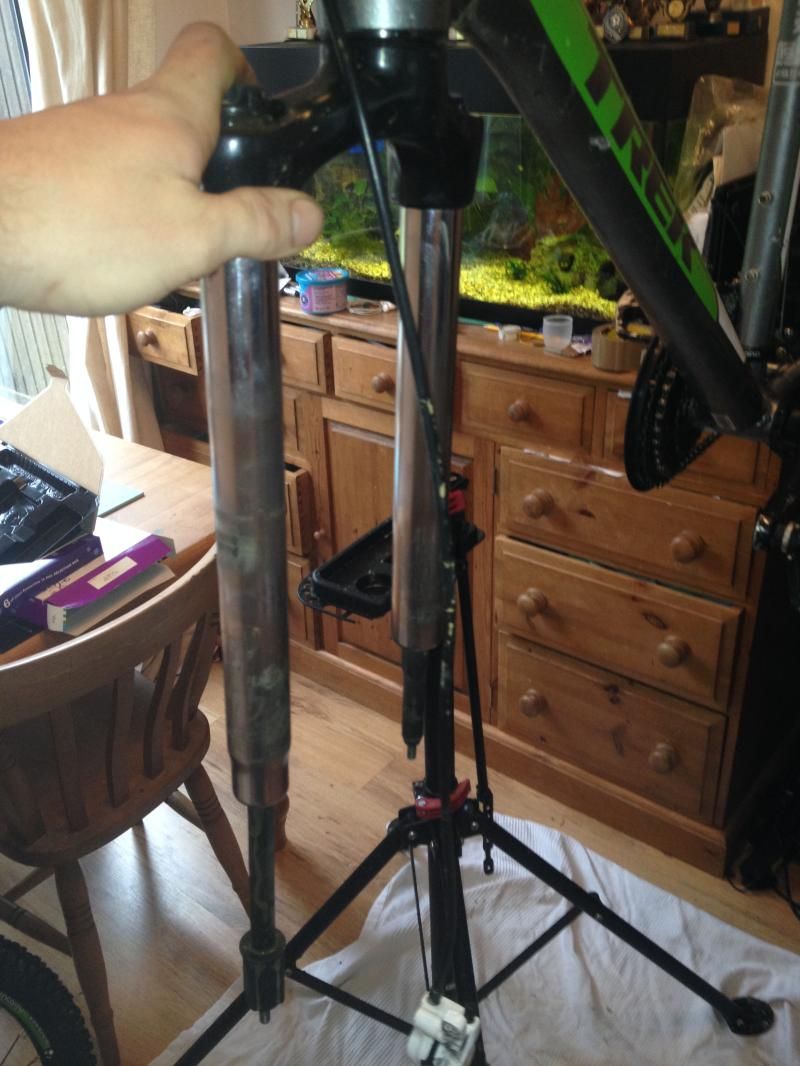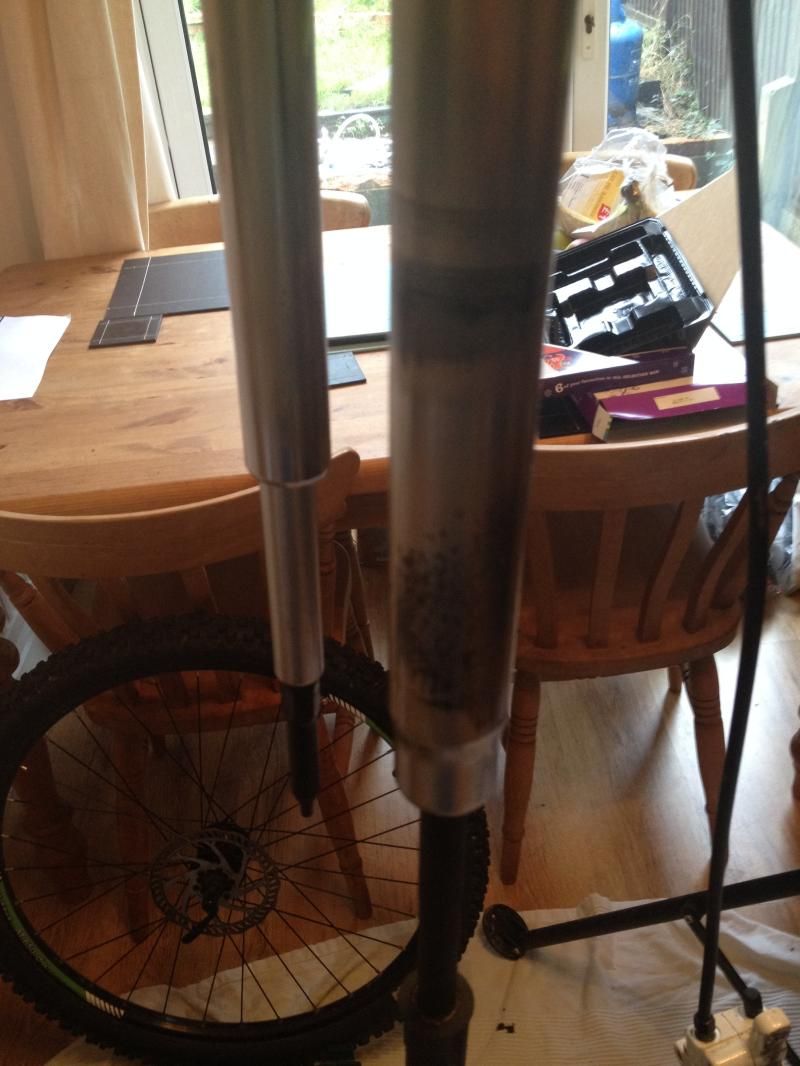 I haven't got the tools or time yet to get to the internals, but I'm guessing it's not gonna be too pretty in there either
So... My question (although I think I know what the answer is gonna be) is this;
Do you reckon those forks are salvageable and worth the effort?
Or is it worth spending the money on these which look pretty good value and continue the Triggers-Broomification of my bike?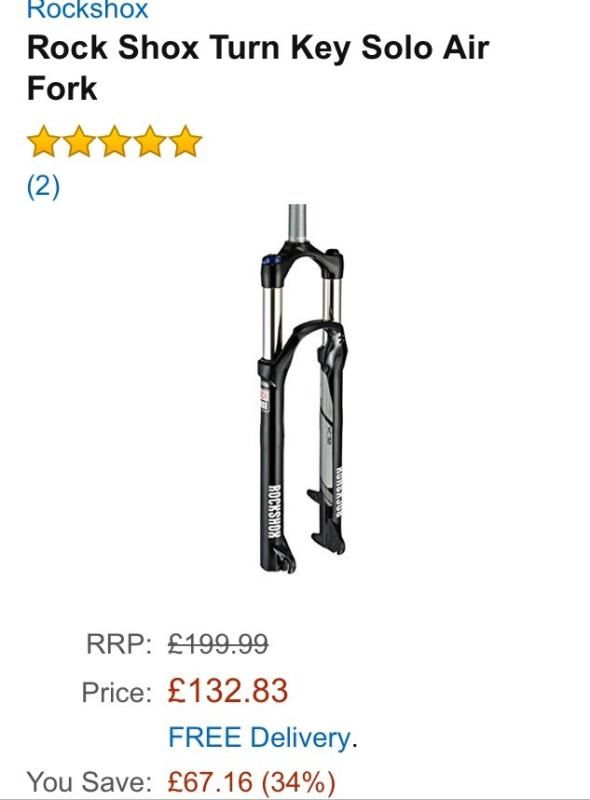 Considering that in 5 months that bike is likely to be downgraded to spare, hybridised and probably left in the shed. I'm loath to spend any more money on it than I absolutely have to...
But on the other hand... Those Rockshox look like a good deal, and if they last me until I upgrade my bike I could then swap them onto my Son's GT Aggressor which is currently sporting even poorer spec -yet better condition- SR Sun tours and put his forks onto my Trek.
The downside to that plan being that the cost of replacement forks will almost wipeout my "saving for a Garmin Edge 1000" fund and not impress Mrs Jonboy when she sees me lavish even more green on "That bloody bike"