Unfortunately today on BBH there was an accident, riding the 'sketchy' stuff down from the main bombhole. We was riding down the bermy section and stopped at the drop off. Jim gave it a go...
Landed fine but on the wrong line, slid off into a tree which well and truly winded him and one of the bones in his shoulder didn't look too clever as he came down on his shoulder but slid into the tree. Wasn't overly hard, but they're not sure if he's broken it or not.
Got him down onto Boxley Hill, where I had what could only be described as a disagreement with the woman on the other end of the 999 call centre
"Where are you?"
"Boxley Hill, outside J.Dowle Saw Mill"
"What town?"
"BOXLEY!!"
"I need a postcode"
"I'm a mountain biker, I don't know the postcode. I have a grid reference for you though"
"That's no good, I need a postcode"
"So the full address minus the postcode of the sawmill is not enough then no?"
In the end she passed me on to another operator, but oh man, what a bitch!
And anyway, they sent an ambulance from Medway, which took the wrong turning, so they dispatched another one, from Medway, which came up from Boxley/Bearstead... So went the long way. In the end, first one scene was a lady in the paramedic car, who was having her lunch in the pub 5 minutes down the road!
So there you have it folks, if your on Boxley Hill/ Pilgrims way and in need of an ambulance, don't expect them to find you, because apparently it DOESN'T EXIST! - Her words not mine.
Pics: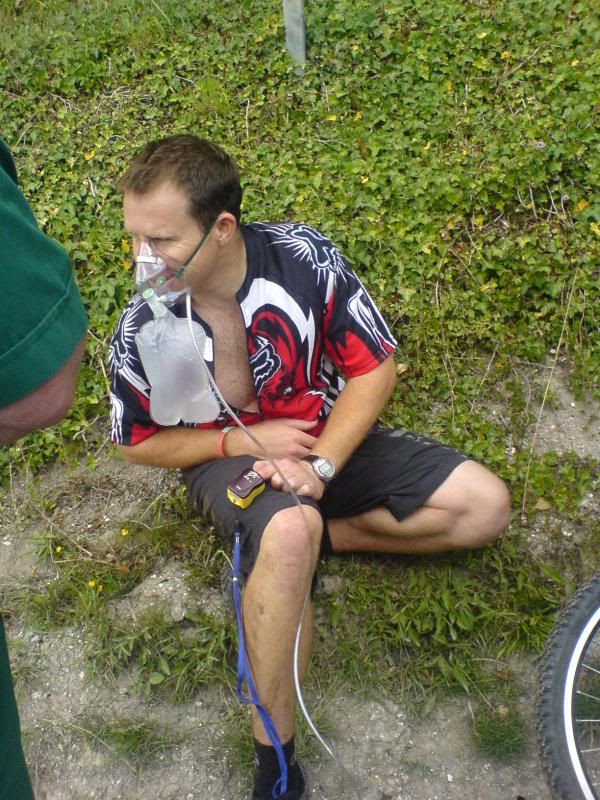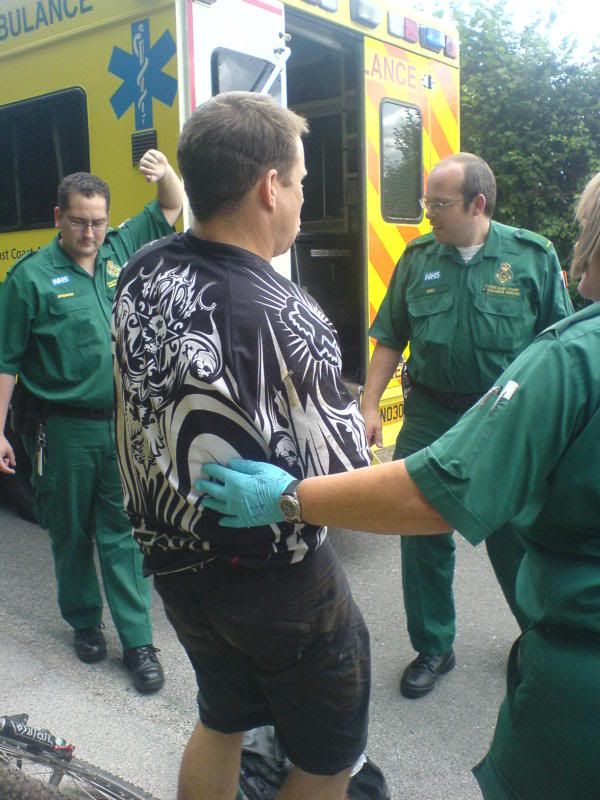 Get Well soon Jim,
My riding is more up and down than the damn area I live in! And the tart's knickers who lives next door - Combined!  :o