This sort of dream can change almost weekly as and when the next best thing is announced, but this particular fantasy bike shed has stuck with me for a while.
I won the Lottery twice last week, but I don't think £2.60 on Euromillions and £25 on the National Lottery (no matter how much of a nice surprise) will quite cover it.
Anyhoo, I reckon it must be my turn to bag a lottery win this week so when I do I'm ready with my finger hovering over the "Add to basket" button for one of these;
For a snip at £6300
And despite the divided opinions I really like the idea of getting a Fat Bike... I just don't like the idea of one being my only bike, so I reckon I may as well get me one of these for £1700;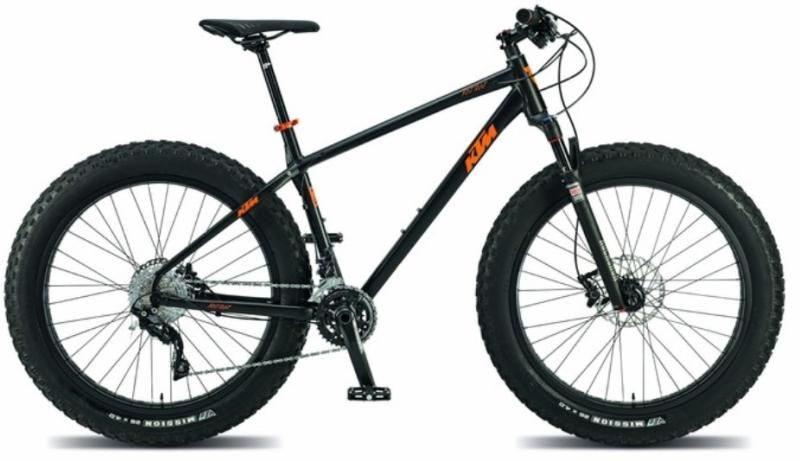 I don't know what KTM are like as an MTB manufacturer, but if their other ventures are anything to go by I reckon they'll be pretty good, and I like the idea of having something a bit out of the ordinary.
The "Fat Rat" is not completely out of reach I spose, but on an NHS wage it's not really justifiable as a plaything. So I may well get my next full bouncer on the R2W scheme, then start getting the overtime in and save for a Fatty in a year or so.
So what's your dream bike shed‽