Got up this morning and saw that the weather wasn't crap, the kids were finally back at school and wife at work so what better time to load up the bike and head for Bedgebury.
When I got there I decided to do a lap of the Blue "Family" route to warm the legs up and follow up with a lap of the Red route ... I've done it once before but not for a while and not in the muddy conditions that are at Bedgers at the mo.
Lap 1 was a blast, with no family to wait for and only a few dog walkers to slow me down I hit it as hard as I could and really enjoyed the speeds I was getting and the momentum...
Then on the run to start lap 2 on the Reds another MTBer joined behind me, looking like he knows what he's doing a lot more than I do, with fresher legs and on a really nice On One 29er Hard Tail, I could hear him behind me and figured I was probably in the way, so at the break before Wandas Trail I pulled over and let him through saying to him to crack on as I was holding him up ... he said he was just keeping up (I think he was being polite) but sure enough I caught him at the entrance to the black run, then we just seemed to ride together exchanging pleasantries as we went into each run, then chatting between runs, I showed him a few alternative trails such as a more interesting and technical way of getting up Cardiac Hill and a couple of other alternatives that are closed at the moment but great fun when they're open. While he gave me some tips to improve my riding style (which I need).
Then it turned out we'd both parked at the Layby on the A21 (Cheapskates that we are) so rode out my usual route that he didn't know of, exchanged names, shook hands and went our separate ways.
Following that up with a nice cuppa at the burger van and a chat with the lady that runs it, then home, bike wash, shower and sitting down to type this.
Looking at my Strava data and I did the whole ride in 1½hrs .... not so long ago I used to do Red Route only in that time!!! :o
Only had one off on the wet leaves which was more funny than painful, but other than that It's been a bloomin brilliant, perfect morning.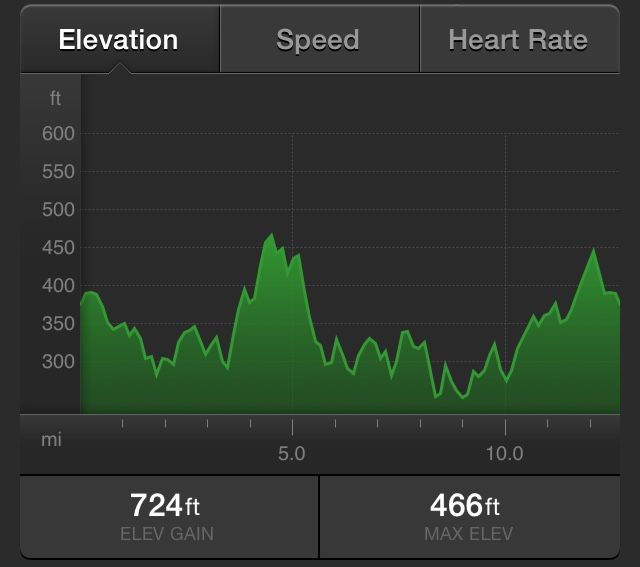 Gonna settle down and recover now with a bit more MarioKart on the WiiU before the kids get home LOL