Garage Clearout Mayhem!
In an attempt to make a little room I have three sets of forks on offer.
1 - Rockshox Dart 2 £40
Came as standard on my Giant, changed for Revs not long after. I weigh in at 9 stone and ride like a big girl so these are in very good condition. They have a lock out though it firms them up, does not make them rigid and a rebound adjuster. Over 200mm of steerer tube.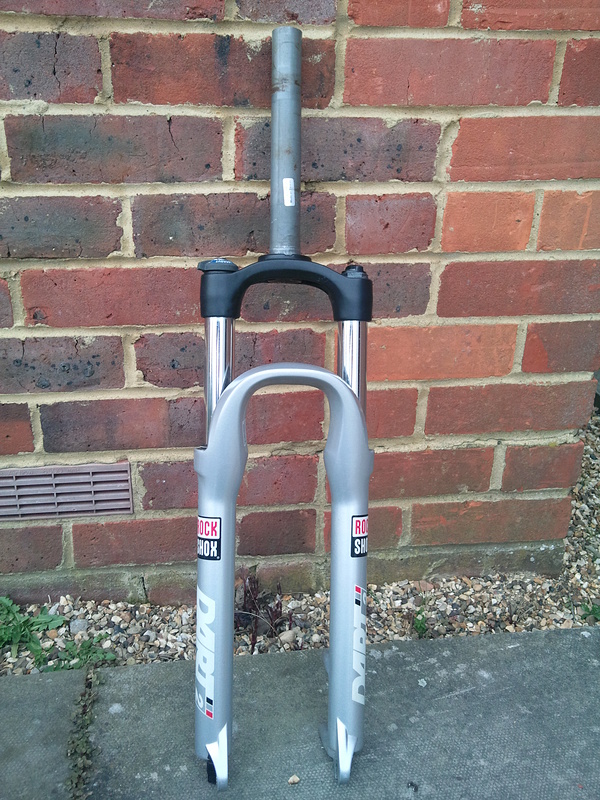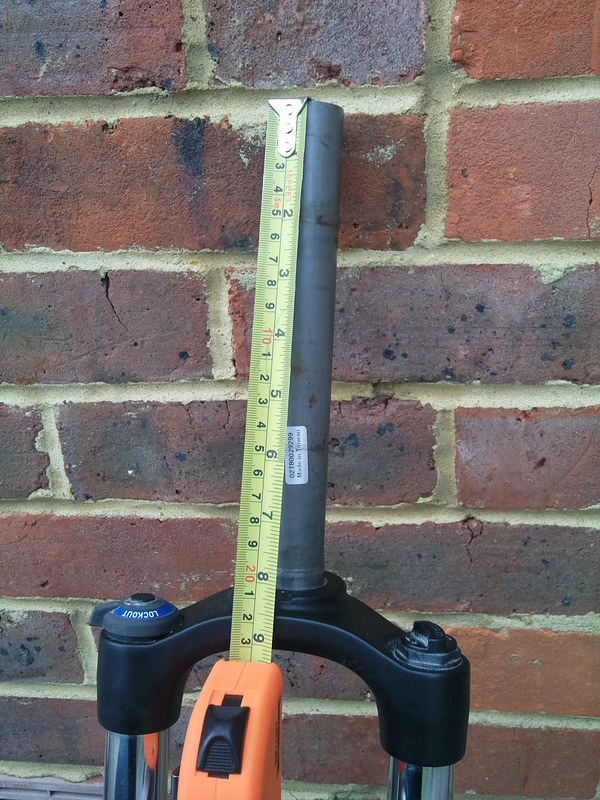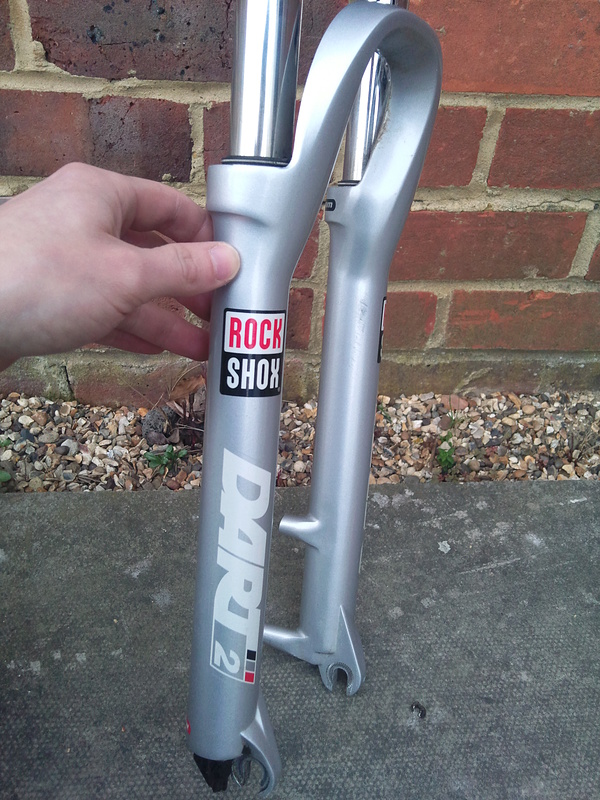 2 - Marzocchi MZ Comp approx 2006 £whatever
Coil sprung and relatively heavy, these have some rust spots on the stantions (they clean off but will return). Lowers are in pretty good condition but with a scratch as shown in the pic. Over 210mm of steerer tube.
3 - Rockshox Judy 100 TT £take them away
Old and well used, not much travel but seized and unloved, not broken. Over 160mm of steerer tube.