My hardtail has been fumbling along for the last couple of months with a gargantuan 70 or 80 or 90mm (who knows, it's long, too long and that's all that matters) stem. With a long stem my delicious bike flops about like Miss Piggy and handles like a bag of fish. I've been putting up with it for a while because I'm lazy but the other week I threw caution to the wind and lashed out £6 on ebay for one of these badboys.
<!-- m --><a class="postlink" href="http://www.ebay.co.uk/itm/161705754824?_trksid=p2060353.m2749.l2649&var=460677227381&ssPageName=STRK%3AMEBIDX%3AIT">http://www.ebay.co.uk/itm/161705754824? ... EBIDX%3AIT</a><!-- m -->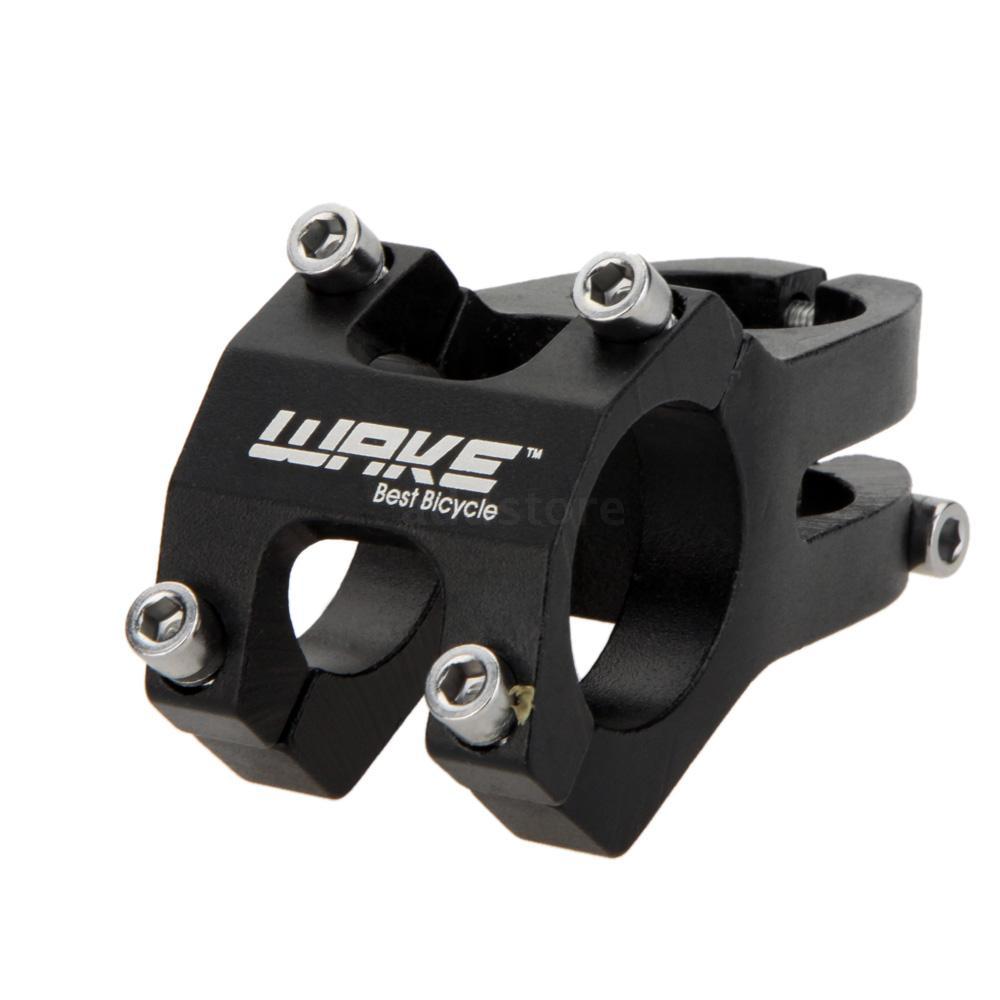 Yes, that's right, I value my face that much, but such is my love for you Sketchy guys that I'm willing to put my good looks on the line and test out this 'El Budgeto' stem.
And less than a week later it arrived! Woohoo!
It looks like that. I'm disappointed that there is no small lump of bogey like in the ebay picture.
The finish seems fine, it has the obligatory Chinese 'Best Bicycle' nonsense written on it but I might be able to shift that with some IPA, the bolts were lightly greased, it's pretty good.
Downside are it uses 4mm allen / hex bolts (I prefer a meatier 5mm bolt) and I managed to put a slight nick in the black finish whilst fitting it.
For £6 it seems perfect, I baulk at splashing out £25 for a lump of metal with a name on it. As my bars are the old school 25.4mm I fitted the stem using a funky spacer set, it's tricky to see from the pics but this gives a cool cutaway kinda look which goes well with the minimal stem design.
I've just returned safely from the first ride, I managed to buy some organic chicken thighs without my bike exploding so that's nice. I will be making Coq au Vin for the mother-in-law this weekend, she does love the Coq.