Went for rides around Bedgebury on the 27th & 28th Dec ... On the Sunday I snapped my chain and on both days I had issues with my chain jumping from big to granny front cogs randomly...
Only had the chance to get the bike out & clean/inspect it on New Year's Day & when I got to the crankset I saw this: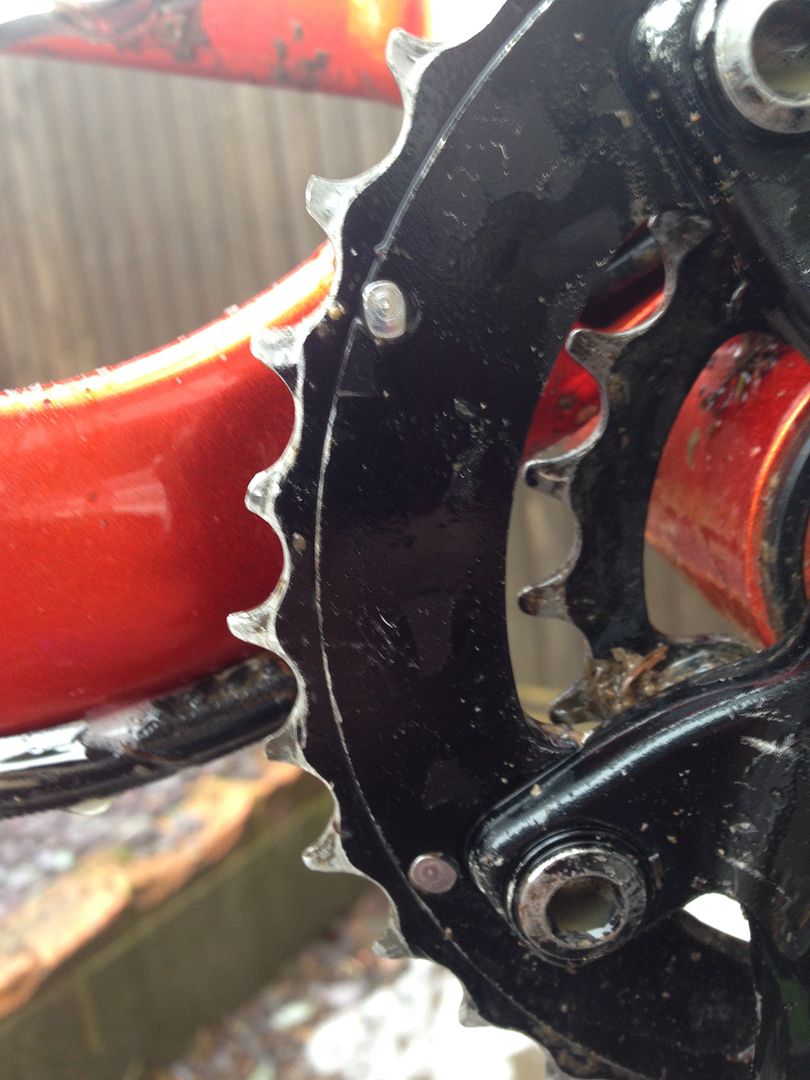 So that's that buggered then!!!
Received wisdom from others said that if the chain ring is in that state the cassette will be too and if the chain snapped then it'll need to be replaced too! (It was new in Sept)
So I'm in for a well over £100 parts bill and being the time of the year that it is there's only £1.50 in the bank...
It's gonna be a long 3week wait till payday!