I am trying to set up a Shimano M661 SLX front mech with a Sram X7 shifter.
When I shift up from the granny the mech goes all the way up to the big ring, missing the middle ring. Clearly the shifter is pulling too much cable.
The mech looks like this...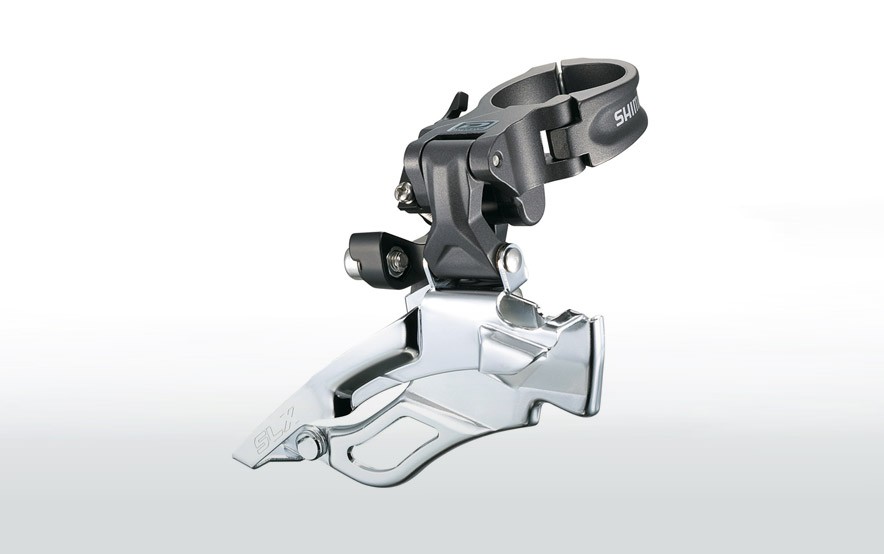 My cable comes down to the mech so goes straight to the bolt. The cable guiding gubbings which you can see peeping up behind the clamp is for cables that come up from below the BB so not relevant.
Any ideas what I am doing wrong?