This is for my ContourHD 720p helmet cam.
Comes with
2 goggle mounts
2 sticky mounts
1 Lowprofile mount
vented helmet mount
bar mount
Tripod mount
(thats alot of mounts Phewww)
Unused Lens kit
8gb class 16 microsd card
A few clips from the cam
[media width=500]http://www.youtube.com/watch?v=GMxYEqVhUWA&list=UUhiRmTxqq3AwDx1AP1uIjpA&index=5&feature=plcp[/media]
[media width=500]http://www.pinkbike.com/video/150709/[/media]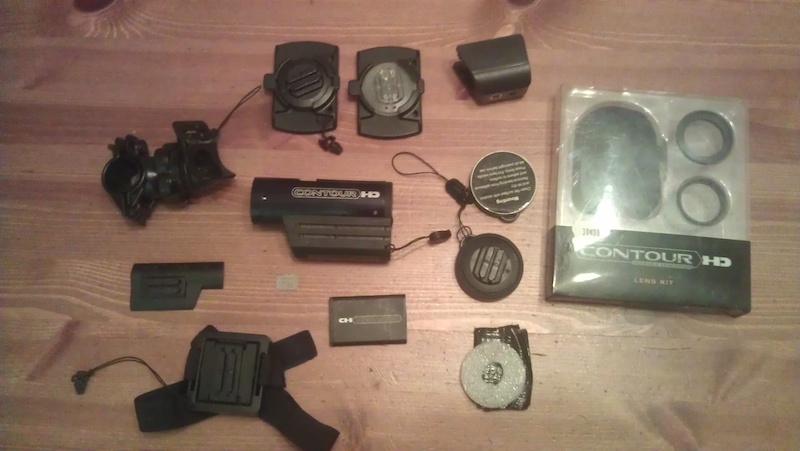 One Button Record
ContourHD's operation couldn't be simpler, as it features a single oversized record switch that you can use even when you're wearing a pair of gloves. Slide the switch forward to record and slide it back to stop--congratulations, you just made a video! Now you can capture the best scenes right before they happen.
Easy to Align
Have you ever seen a camera with lasers? ContourHD uses two of them and a 192o rotating lens to ensure you line up the shot every time. Turn on the lasers and rotate the front lens until the two laser points are horizontally
Im looking for £150 posted for the lot.
PM me for more details