Ok so I have some new wheels, which I need to fit disks too, the disks I have with my new brakes I don't like, nor do they fit, so I'm looking for something that will fit.
Basically, the hub of the wheel is obviously in place, and then I have a detachable part that slots onto the disk side and does up, which the disk is mounted too.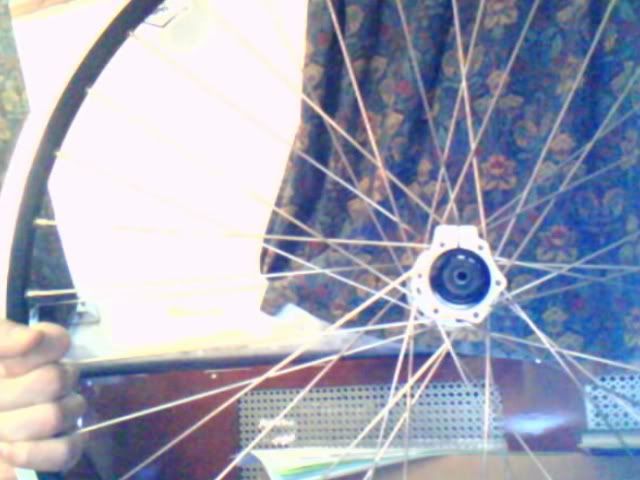 The disk, however, will not fit over the hub in order to be mounted. (the black bit)
Speaking to a guy in Halfords earlier and he said something about the centre to centre measurement of each of the holes from each other, which on said rims is 22mm. Outside to outside (hole to hole) is 27mm
So in other words... The very centre of the disk, won't fit on the hub!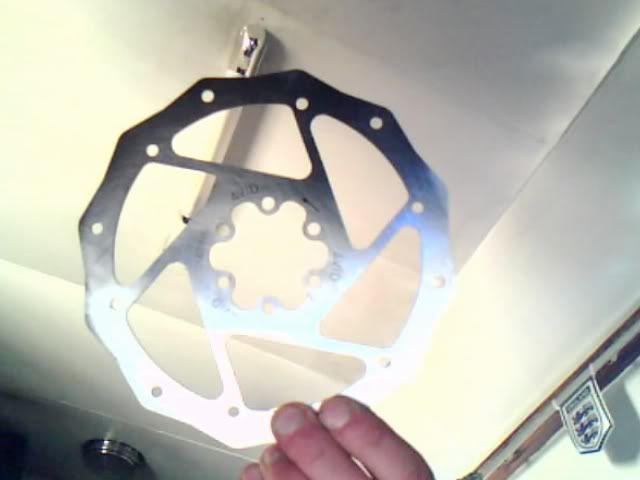 Hopefully you get the idea despite the crap pics. The disk in the photo is from the brand new Avid BB5 brakes I have (and are for sale) so are not the disks I don't like, although they also do not fit, nor do I like them.
I wan't a 180 disk up front and 160 on the back but if this is a simple case of having 180mm disks then obviously I'd upgrade the back. Need to get it sorted because without a new back wheel means no cassette, and no cassette means no new chain, which means no new driveset.. Which means I'm stuck with a chain that snaps everyday.
Hubs are Shimano Deore LX (hb-m585)
My riding is more up and down than the damn area I live in! And the tart's knickers who lives next door - Combined!  :o